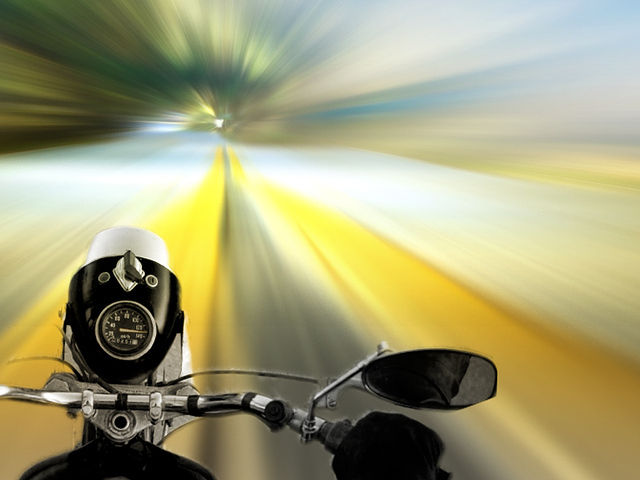 Everyone who travels on public roads is exposed to a certain degree of risks. These risks are standard for drivers, but cars are not the only vehicles that travel the roads. A common pastime for many people is the maintenance and active riding of a motorcycle. Riders take great pride in their bikes and enjoy the feeling of the open air as they travel along long stretches of road.
Unfortunately, if other drivers do not give them proper caution, motorcyclists can be severely injured. Motorcycle riders are exposed to greater risks than other drivers.
According to the National Highway Transportation Safety Administration, there were 4,774 motorcycles involved in fatal crashes in the year 2013. The majority of these motorcycle accidents were collisions with a motor vehicle in transport. Motorcyclists are 35 times more likely to suffer fatal injuries than someone who is in a car, and 8 times more likely to suffer a traumatic injury.
Injuries in a Motorcycle Accident
A motorcycle accident is significantly more dangerous to the rider than they are to a driver in a motor vehicle. In motorcycle collisions, it is common for a rider to be thrown from the motorcycle at high speeds. This can almost certainly result in severe injury. There are a few common types of injuries encountered in these types of accidents. These have long lasting effects on the injured rider, and may even have long lasting effects that can prevent a rider from enjoying their pastime ever again.
Traumatic Bodily Injuries
An injury that is considered "traumatic" is one that has the potential to result in prolonged disability or death. Most commonly, in the event of a motorcycle accident, riders are likely to break bones or suffer spinal injuries from the collision. These injuries often require immediate attention and specialized care. If they do not result in death, they are likely to result in long-term or permanent disability. This can complicate a person's injuries and may require them to have long-term care beyond their hospital stay. Spinal injuries can result in paralysis, which may prevent a motorcycle enthusiast from ever getting on a motorcycle again.
Traumatic Brain Injuries
A traumatic brain injury is a severe injury to a person's head that results in interferes with brain function. Some symptoms may include blurred vision, inability to concentrate, and confusion. This can be mitigated by the use of a helmet, however, a rider is likely to still experience some form of head injury simply from the nature of these accidents. Typically these injuries require intensive medical care, and long-term recovery and treatments, and often require several scans and tests to diagnose. At times, consequences of traumatic brain injuries may be permanent.
Motorcycle Collision Litigation
When a person is injured in a motorcycle accident, they are likely to come out of the trauma with a number of serious injuries. In addition to this, they may be met with a large number of medical bills. Injuries from motorcycle accidents are severe and impactful. If the accident is a result of another person's negligence, it may be possible to pursue an injury case against them for their actions. Pursuing legal action can grant a plaintiff fair and proper compensation for the injuries they have suffered.
Personal Injury
The most commonly sought out claim for accidents is a personal injury claim. These arise when an individual is injured through the negligent acts of another. On the road, it can be common for drivers to fail to take proper cautions for motorcyclists. This often leads to accidents that may severely impact the motorcyclist, but the driver simply comes way with a scratch on their vehicle. Even low-speed collisions with automobiles can cause great harm to a motorcyclist.
Wrongful Death
Unfortunately, the sad reality is that many motorcycle accidents have the potential to result in an individual's death. With an open air vehicle, the rider is much more unprotected than a person in a car. Motorcycles cannot offer as many safety features as a car or truck and riders often wear protective gear to ensure their safety in the event of a crash, however, at times it is not enough to protect their life. In the event of an accident that results in a death, a wrongful death claim may be filed on behalf of the individual who lost their life.
Commonly Sought Damages
When a case is filed, there will be a demand for "damages," this is a legal term for financial amounts paid to the plaintiff for the wrongs committed in the incident by the defendant. Damages can be sought out to compensate the plaintiff for items such as medical costs, future necessary medical care, funeral costs, loss of income, or property damage. Similarly, damages can be sought for non-economic purposes, such as pain and suffering or emotional trauma. The amounts and types vary depending on the type of the case and what transpired during the accident.
Talk to an Experienced Motorcycle Accident Lawyer
If you've been involved in a motorcycle accident, you are likely in serious pain and unable to work. Hiring a motorcycle lawyer will allow you to focus on your recovery, while you attorney navigates the complex insurance industry and litigation tactics. A motorcycle lawyer will take the burden of negotiating with insurance companies and taking legal action off your shoulders. A successful claim can lead to financial reimbursement for medical and other related expenses, as well as lost wages and the emotional pain and suffering which can accompany a collision.
If you wish to find out whether you have the right to file this type of personal injury or wrongful death claim, please call the Dysart Law Firm at 314-548-6298 today and talk to an experienced motorcycle accident lawyer.
You will pay no up-front legal fees. We only collect payment when you achieve a successful outcome in trial or as the result of a settlement.