The national medical device evaluation system (NMDES) planning board, assembled by the U.S. Food and Drug Administration (FDA), will be coordinated by patient communities, government agencies, device manufacturers, and researchers.  The stated purpose of this system is to act as a long-term and broad-based strategic coordinator of efforts to bring together, organize, evaluate, and secure medical device data.
The need to implement this system reflects the current limitations in tracking reliable data with regard to malfunctioning medical devices, such as IVC filters and Bair Huggar warming blankets.  As NBCinvestigative reports have shown, relying on the manufacturer of the medical device to disclose problems with their products has proven to be at best undependable, and at worst, fatal.
This is not the first attempt to collect better information on healthcare products. FDA launched the Sentinel Initiative in 2008 to keep track of safety issues with medical products, but devices are difficult to track because unique device identifiers (UDIs) are not yet widely used.   Device tracking today consists of a range of small, specifically targeted databases that tend to focus on a small number of high-risk devices and shorter-term outcomes.
Within the consumer AP market, MedWatcher allows you to submit reports letting the FDA (and community) become aware of your negative experience with a medication, medical device or vaccine, confidentially, via your smart device. It also provides notifications of safety alerts and offers information about side effects that other people have experienced from medical products.The FDA's attempt to narrow the information gaps and collect more actionable, lifesaving, data is presented in its report detailing the creation of this new system.  Cited in the report, resources for the system should include the following in order to transverse the data
from provider-focused to patient-focused:
 Data from multiple sources (including electronic health records, claims, registries, patient reported outcomes, clinical trial data, etc.) connected through re-usable, standardized data use agreements (DUAs) that optimize data standardization, expedite project-specific research agreements, and reduce the cost of evidence development through economies of scale
A clearinghouse of expertise and advanced methods, tools, standards, and best practices (e.g., to detect safety events and to study clinical effectiveness of new technologies for regulatory and reimbursement decisions)
A trusted and up-to-date compilation of reliable information on the benefits and risks of medical devices for patients and the broader health community (e.g., safety updates, recall management support, emerging effectiveness information)
The report puts faith in the possibility medical device manufacturers would be less limited by the cost of generating data and would have the ability to improve their products and compete on the basis of quality while health insurers would be provided the vital information to determine what products best meet the needs of their patients.
As the report states:  "We are entering a world with previously unimaginable amounts of medical device data and the potential for much more sophisticated understanding of health and medical issues. To reach the goal of providing better information and care for patients, a coordinated effort to establish broadly-supported processes and policies for medical device data sharing, protection, and evaluation is needed."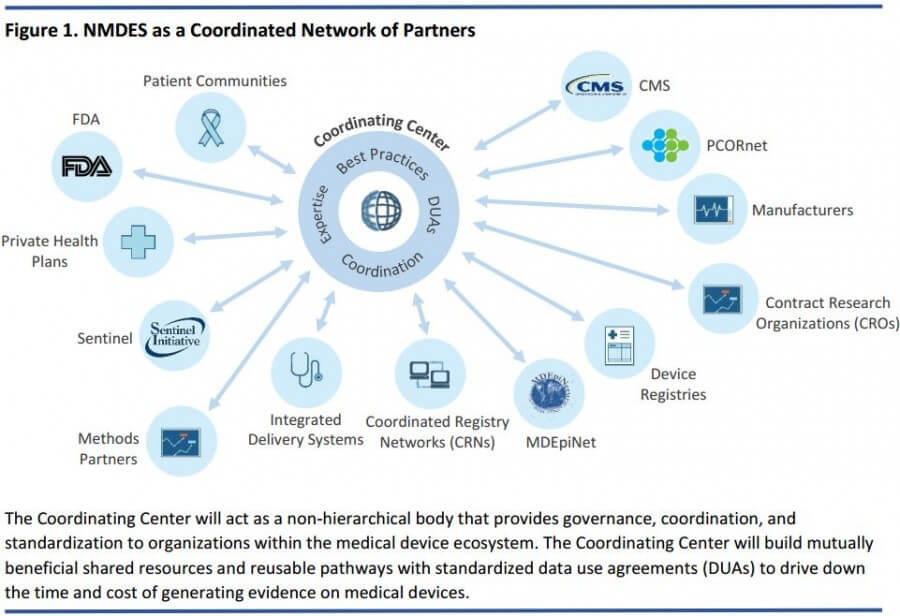 A BEST CASE SCENARIO FOR THE CONSUMER WOULD BE THAT A DEVICE MANUFACTURER AWARE OF A FATAL DESIGN FLAW WOULD HAVE THE INFORMATION AND ACCESS TO REMOVE THAT DEVICE FROM THE MARKET IMMEDIATELY AND NOTIFY ALL AFFECTED PATIENTS DUE TO THE INCREASED EFFICACY, AND THE REDUCED INSTITUTIONAL RISK-AVERSION AND COST CONCERNS.
If you've experienced a problem with a medical device and are unsure of the next step, please contact us at 888-586-7041.  The Dysart Law Firm, PC is an experienced law firm practicing in the area of product liability for over 25 years.  Call us today to discuss your options.