Spring is in the air once more in St. Louis and the surrounding areas, and with the rising temperatures there is also a corresponding increase in the amount of motorcycles on Missouri and Illinois roadways.  At least one Missouri State Trooper recently reminded people that they need to be especially cautious during this time of the year and watch out for motorcyclists on the road.  Additionally, novice motorcyclists who are venturing out for the first time need to be careful when they take to the area streets and highways.  In the event of serious motorcycle crashes, victims or surviving relatives may contemplate consulting with a St. Louis personal injury attorney in order to file a civil lawsuit to seek financial restitution.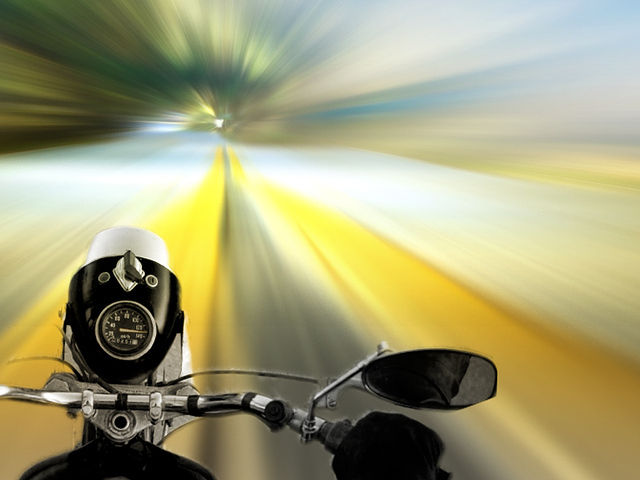 One 64-year-old man who lives in the St. Louis area knows all too well how it feels to suffer personal injuries in a serious accident.  He suffered serious injuries to his ankle, shin, and even lost a pinky toe back in 1969.  That was when a car turned in front of him and caused him to wipe out, leading to him being forced to wear a leg cast for six months.  He hasn't let that deter him from riding the Harley bike he enjoys, but he does say that he feels more cautious when out driving.  He maintains that part of the reason for so many crashes these days is that everyone is just in such a hurry and so often distracted by other things.
That is a sentiment that others echo.  The owner of a motorcycle dealership in Maplewood, Missouri believes that springtime weather leads to drivers being distracted for a variety of reasons; including windows being rolled down to enjoy the warm breezes and radios blaring.  According to him, this leads to people being distracted rather than focusing on obstacles around them, and it can also contribute to people miscalculating the speed at which they're traveling.  This means that they can too often plow into the vehicles of other drivers – including more vulnerable motorcyclists who do not have as much protection around them as the drivers of cars, SUVs, and trucks.
The increase in motorcycle fatalities over the past couple of years is certainly a sobering statistic:  both Missouri and Illinois saw motorcycle deaths leap from 2011 to 2012.  Missouri saw the bigger jump between the two states, with the increase in motorcycle crash fatalities increasing by almost 21 percent.  The jump in Illinois was a much more modest 2 percent, but the fact the numbers are growing is still cause for concern.
Nationwide, the numbers increased by 9 percent from 2011 to 2012.  The nonprofit group which promotes highway safety known as the Governors Highway Safety Association reported both the jump in fatalities and the fact that this is the 14th such jump in motorcycle accident deaths since only the middle of the 1990s.  All of these factors definitely show the need for motorcyclists and other drivers alike to be careful as they drive along area roadways in the springtime weather.
One man who was paralyzed for a short time in 2005 after suffering a spinal cord injury after a motorcycle crash says that he is especially vigilant since he knows just how terribly wrong a pleasant drive can turn in an instant.  But no matter how vigilant a motorcyclist might be, the truth is that another driver's negligence can cause a crash despite the precautions someone might take themselves.
Those who suffer injuries or lose loved ones in these types of Missouri and Illinois motorcycle crashes may be relieved to learn that they have rights under state and sometimes federal law to pursue justice in a civil court.  A successfully litigated claim can lead to financial reimbursement for medical and other related expenses, and even lost wages and pain and suffering compensation.  If you wish to find out whether you have the right to file this type of personal injury or wrongful death claim, please call my St. Louis personal injury firm at 1-888-586-7041 today.  You will only pay legal fees in the event that we can collect money on your behalf, whether that is through settlement or from filing a lawsuit in court.
Disclaimer:  The choice of a lawyer is an important decision and should not be based solely upon advertisements.